As mosquito extermination professionals, we provide you with detailed information on how to deal with mosquitoes and prevent them from harming you. A huge part of our time with the client is spent on educating them on the various mosquito yard treatment options and various natural pest control techniques. With us on your side, you can be sure that you can enjoy a safe mosquito-free environment with the help of our mosquito yard treatment.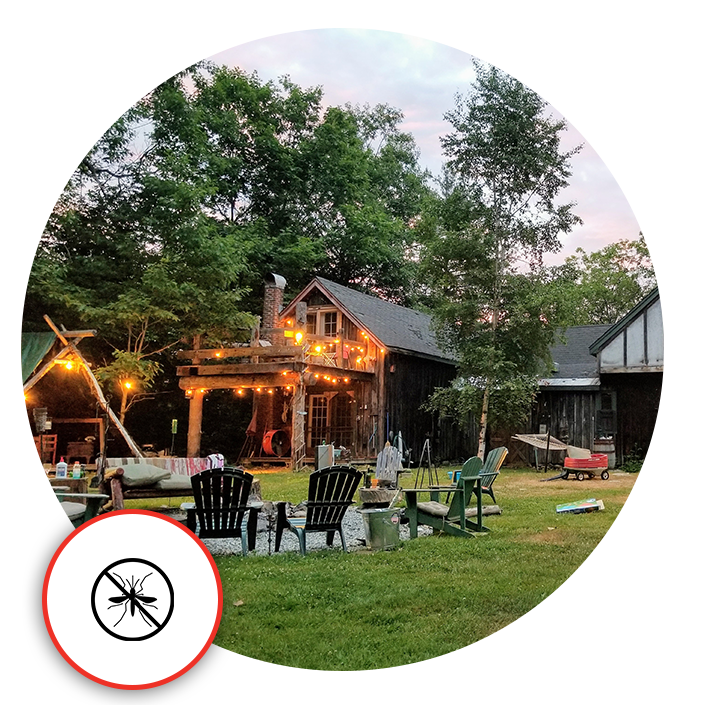 Our Charlotte Mosquito Family Story
We are not a franchise. We started Charlotte Mosquito Exterminator 6 years ago because my daughter and neighbor's son could not be outside at all because the bites and welts on their bodies were so bad from mosquitoes.  With the help of our neighbors and friends in the Highland Creek area of Charlotte, we started helping others. This has been a true community effort.  So I decided to utilize my experience as an environmental geologist for 12 years running the largest private laboratory in the state. I test the most environmentally effective treatment solutions yearly on our families, pets, and homes before we treat yours.  To come up with the most environmentally effective solutions that work.
All treatments and services are Family, Pet, and Home Friendly. Contact us today to learn more about our mosquito control services! Our team will ensure that your home and yard are mosquito-free in no time! We look forward to serving you.
Our highly trained exterminators at Charlotte Mosquito Exterminator follow a time-tested multi-pronged approach that guarantees optimal results. We have shielded several families from mosquitoes as well as other insects like ticks and bugs. Our mosquito extermination methods guarantee the elimination of up to 85 to 90% of mosquitoes both inside and outside your home. We want you to be able to enjoy your outdoor living spaces without having to worry about pesky mosquitoes. You can trust our treatment methods to be effective and long-lasting, allowing you to take back your yard and patio areas. In addition, our methods are safe for your pets and family members, as we use non-harmful treatments, which is what makes our company stand out from the rest.
Our team of mosquito exterminators is passionate about protecting families from the dangers of these blood-sucking pests. From our own personal experience, we know how irritating and dangerous mosquitoes can be. Therefore, we are committed to providing our clients with the best possible service so that they can live mosquito-free lives. Get ready to start hosting gatherings, parties, and BBQs again with the help of Charlotte Mosquito Exterminator! Get in touch with us today to get an estimate of our services.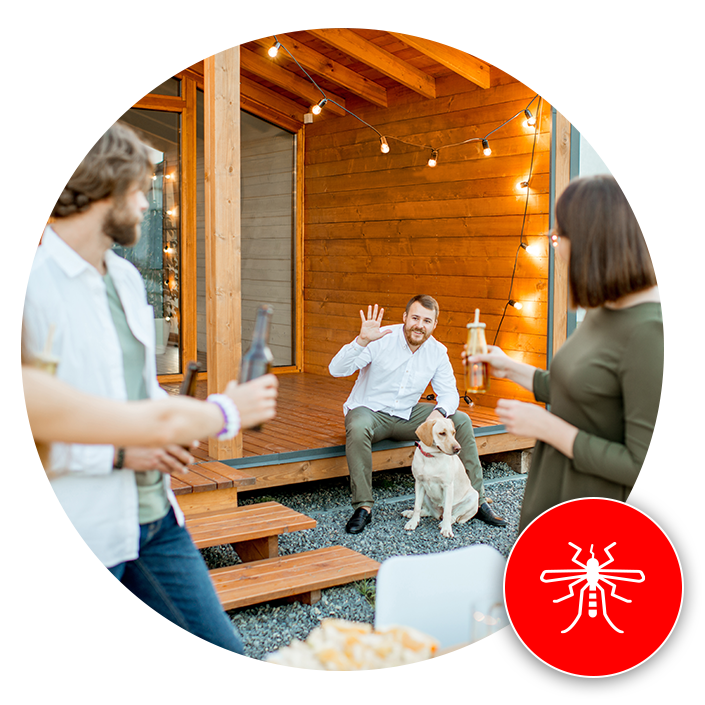 Better Mosquito Control Offer
There are several ways to control mosquitoes, but as professionals, we follow an approach that helps to eliminate mosquitoes in the safest way possible. Our experts are passionate about getting results, but even more concerned about protecting people and pets. This is why we use safe and efficient mosquito elimination methods. Our experts use professional knowledge and experience to seek out and spray mosquitoes hideouts so no other area of your home is affected. Our safe and effective treatment options are also safe to use around children and pets so you have nothing to worry about.

When you contact Charlotte Mosquito Exterminator for mosquito control in Charlotte, you can be sure that you're getting the best possible service that keeps everyone in mind. We will work with you to create a customized plan that takes into account the specific needs of your home and yard, starting with a thorough and detailed inspection. We'll also provide you with expert tips on how to prevent mosquitoes from returning in the future. Work with our team at Charlotte Mosquito Exterminator for mosquito spraying near you! A few benefits of working with our company includes:
Thorough and detailed inspection of your home's outdoor living spaces

Safe and effective treatments

Customized plan that is tailored to your specific needs

Solutions that are non-harmful to your family or pets

Guaranteed mosquito removal

A wealth of knowledge and experience related to mosquito control
The Mosquito Protection Plan
Regularly Scheduled treatments every 17-23 days until 10/21
Organic or semi-organic options
First Border of protection spraying all the underside of shrubbery around the home up to 20 feet, the underside of decks, porches, awnings, and roof overhangs.
Second border of protection spraying all the underside shrubbery, trees up to 20' high, creeks, drainage pipes, and woodpiles around the property border.
Third border of protection dump and blow off anything holding water.  Treat anything, we cannot dump with organic pellets
Mosquitoes are the deadliest insects. Their bites are harmful and spread diseases like Zika Virus, West Nile virus, dengue and malaria even in the mildest cases; they can cause skin irritation, itching, and red bump due to allergic reactions to the mosquito's saliva. When you are dealing with mosquitoes, especially if there is an infestation, it is important to take action and call in the professionals.
At Charlotte Mosquito Exterminator, we are dedicated to preventing these harmful effects of mosquitoes through efficient mosquito extermination services. We implement various mosquito mitigation methods to keep your home mosquito-free and keep you safe. Our experts can help you remove any standing water where mosquitoes could lay eggs as well as treat areas where mosquitoes are known to thrive. When you choose Charlotte Mosquito Exterminator as your mosquito control provider, you can be sure that you won't have to worry about these pesky insects any longer. Give us a call today to speak with an expert.